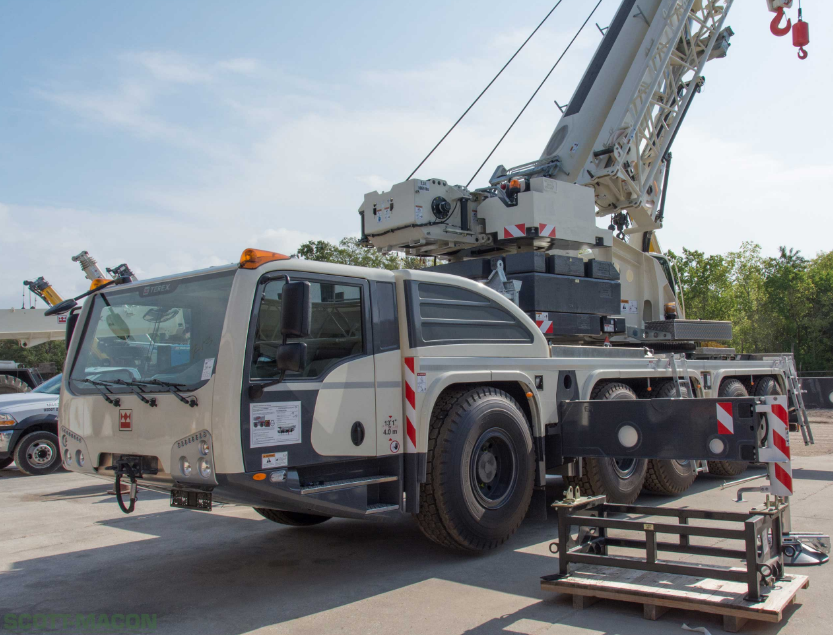 All Terrain Cranes were built to be versatile as they can be brought to various locations and have a much larger lifting capacity, making it so that they can be used on various types of jobs. While these job sites include those that are unfinished and that feature rugged terrain, these kinds of cranes are also highly adaptable.
They can work just as nimbly on job sites that are nearly complete, but that have the need for a stable lifting platform. This versatility and dependability is what makes these All Terrain Cranes some of the most popular ones in the industry.
Job Site Benefits of All Terrain Cranes
All Terrain Cranes have mobility built into their design so they can bring you the lifting capacity you need in order to complete your projects. Whether you need lifting capacity, reach or both, these cranes offer a range of different maximum lifting weights to move loads without issue. They are also equipped with tires that can handle a variety of different topographical elements.