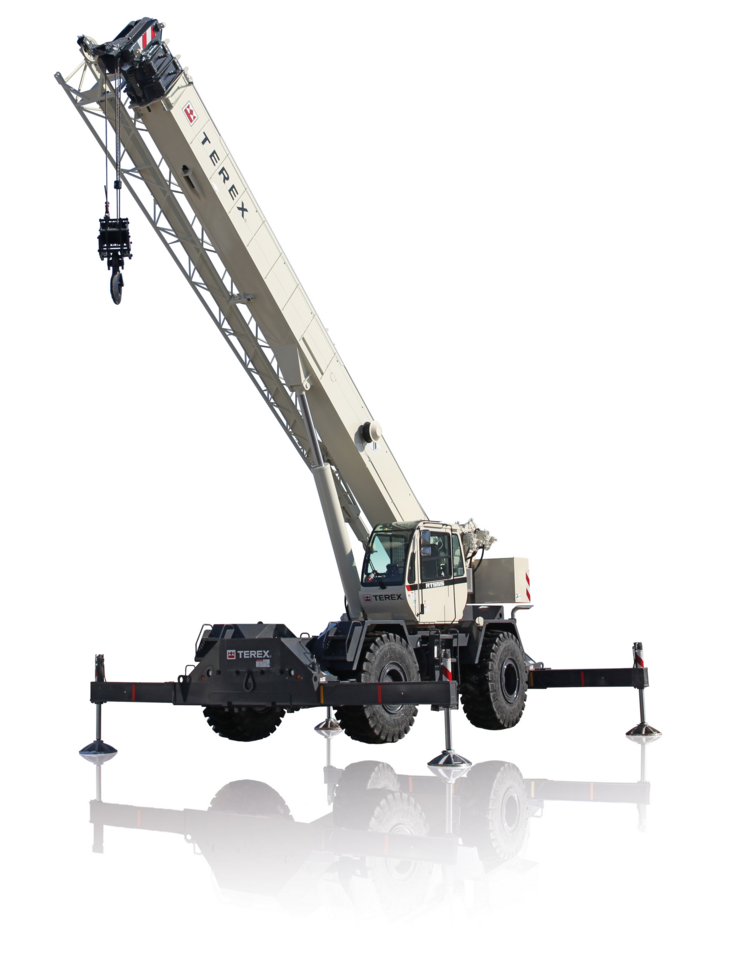 A rough terrain crane is the choice of many hardworking industries as it is capable for any jobsite.
Unlike other cranes in its class, a rough terrain crane provides reliable service without compromising on power and security. At Scott-Macon Equipment, we offer rough terrain cranes for rent or sale based on your needs.
Advantages of Rough Terrain Cranes
A number of design advantages make rough terrain cranes capable of maneuvering over surfaces and around obstacles that limit the movement of rubber-tire truck cranes and track hoe cranes. Rather than three or more axles -- like most rubber-tire truck cranes have, -- rough terrain cranes have two, hyper-sized axles. Both axles have a differential to propel the wheels which means rough terrain cranes are all-wheel drive. Rough terrain cranes also have over-sized tires which are significantly wider and larger in diameter than those found on a typical radial-tire truck crane.